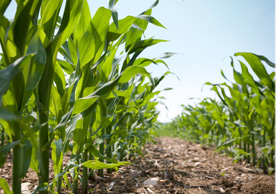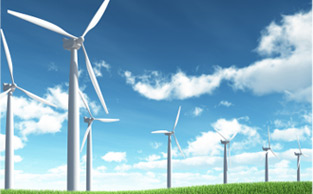 Innovation
In Global
Redevelopment
M2 GREEN REDEVELOPMENT, LLC SIGNS AGREEMENT WITH MONTANA RAIL LINK FOR RAIL SERVICE AT FORMER SMURFIT-STONE SITE: Continues Redevelopment Efforts
MISSOULA, MONT., Nov. 1, 2011 . . . M2 Green Redevelopment, LLC., an affiliate of Green Investment Group, Inc. (GIGI) and the owner of the former Smurfit-Stone paper mill in Missoula, Mont., today announced that it has chosen local rail service provider Montana Rail Link (montanarail.com) as it onsite provider for rail services.  
Montana Rail Link, Inc. (MRL) is an FRA Class II regional railroad that partners with businesses to ship  freight across Montana, the nation and the globe. The MRL system consists of more than 900 miles of track serving more than 100 stations in the states of Montana, Idaho and Washington. It is one of Montana's major employers, providing jobs for approximately 900 people living in towns all along MRL routes.
According to Jim Bowman, president of the Missoula Economic Partnership, "Our region is fortunate to have a responsible, experienced owner at the former Smurfit-Stone site who is eager to work in partnership with the community, while helping bolster the growth of local companies like Montana Rail Link that employ many of our friends and neighbors.  Their partnership is a win-win for us all and the right step towards redeveloping the property in a smart, responsible manner.  Our organization has been working closely with M2 Green Redevelopment to make sure their efforts result in the most growth potential for our region." 

Missoula Economic Partnership is the regional economic development group formed to further economic progress in the Missoula area. 
 
Bowman adds, "M2 Green Redevelopment has made an important decision in choosing Montana Rail Link as its rail service provider.  It's a local employer that will get to have a hand in helping remove some of the materials being moved off the property as part of the demolition process. M2 Green is removing some of the scrap, but is being very selective in how they can maintain and preserve much of the equipment on site for reuse by future tenants.  We are working with a few companies interested in locating on the property, each that have seen the value of the existing assets and the many economic and quality of life advantages that Missoula has to offer."
 
M2 Green Redevelopment, LLC, purchased the former Smurfit-Stone site in May 2011.  Since the purchase, the company has been responsibly repurposing some of the equipment used for pulp and paper production and has made improvements to its truck scale and rail yard as they prepare the site for redevelopment.  It is anticipated that $5 million will be invested in the first phase of the redevelopment with an overall investment of $40 million by M2 Green Redevelopment.
 
This is the seventh Smurfit-Stone paper mill acquired since 2006 by GIGI (www.greeninvgroup.com), an Alton, Illinois-based company that acquires and redevelops Brownfield sites throughout North America. In addition to the Missoula, MT site, GIGI also owns properties in Alton, Ill., Circleville, Ohio and Carthage, Ind. in the United States and Portage-du-Fort, Quebec; New Richmond, Quebec; and Bathurst, New Brunswick in Canada.

At its site in Portage-du-Fort, QC, which it purchased in January 2010, Green Investment Group entered a lease agreement with Trebio, a manufacturer of wood pellets just eight months after taking ownership of the site.  Trebio will have an economic impact resulting in more than 200 new or replacement jobs.  At that same site, Green Investment Group has in hand eleven letters of intent from various international companies interested in locating at the site, known as Pontiac Industrial Regional Park.  At least two of the companies are expected to be announced in the coming months.  
 
At its site in New Richmond, QC, local leadership and economic development professionals helped bring on site a company that is producing the masts for wind turbines, resulting in 150 jobs.  This lease was executed only three months after the purchase of the site in Jan. 2010.   Additionally, a construction company has recently purchased land to locate a new facility.  Green Investment Group is also in negotiations with several other companies and, if they go through as expected, they will have leased or sold more than 60 percent of the available land and assets in New Richmond in less than two years from the time they purchased the site.

The 3,200-acre Missoula facility is located on the Clark Fork River in Missoula Valley, MT, approximately one and one-half hours west of the state capital, Helena.  The mill closed on January 8, 2010 after operating for 53 years as an integrated pulp and paper mill, producing more than 850,000 dry tons of wood pulp per year.  In addition to pulp and paper facilities, the site contains a large wood yard that can chip and process one million green tons of wood per year.  Prior to closing, the mill employed approximately 400 people.  
 
Ray Stillwell, principal of Green Investment Group, Inc., states, "As with all of our projects, our main goal is to work with the community and local officials to develop a site that complements the other industries in the area and meets the economic needs and interests of its people by creating jobs in sustainable growth industries.  We are optimistic about what the property has to offer and confident in its abilities to be redeveloped in a positive, productive manner."
Green Investment Group acquires and redevelops Brownfield sites throughout North America.  A Brownfield site is an abandoned or underutilized industrial or commercial site that is well-positioned for redevelopment.  Using a unique, modern business model that focuses on a phased approach to restoring, redeveloping and reviving inactive industrial sites, GIGI is able to bring investment, jobs and revitalization to local economies.  For more information about Green Investment Group, visit www.greeninvgroup.com.